Lucky Line Catalog
Lucky Line's Volume 30 Catalog has been expanded to 103 pages of high quality key accessories. Our catalog showcases multiple packaging options ranging from high volume and industrial packaging to retail and merchandising options. Click to view and browse the online catalog."
UtiliCarry® Catalog
UtiliCarry® by Lucky Line® is a quality product line designed specifically to cater to EveryDay Carry (EDC) needs. What is EDC? EDC items are useful tools for Carry, EveryDay. We understand that the EDC community embraces the need to have a necessary tool close at hand. Like the Boy Scout motto"
Key Shapes Catalog
First comprehensive line to market with over 40 original, copyright-protected SHAPED KEYS that fit any personality! Highest quality brass keys with enamel coating, and printed with deep colors. Manufactured to strictest tolerance using ISO"
Retail Displays Catalog
Lucky Line's Retail Displays Catalog showcases retail packages of key tags, key retractors, & key storage systems. Our products are used by property managers, commercial locksmiths & industrial suppliers. Download your free catalog today!"
Tough Links Catalog
Tough Links showcases our complete line of attachment hardware. Our Load Rated Products include Interlocking Snaps, Carabiners, Locking Spring Snaps, Quick Link Connectors & Welded Rings. Our Non-Load Rated Snaps offer a broad selection of Bolt Snaps, Trigger Snaps, Utility"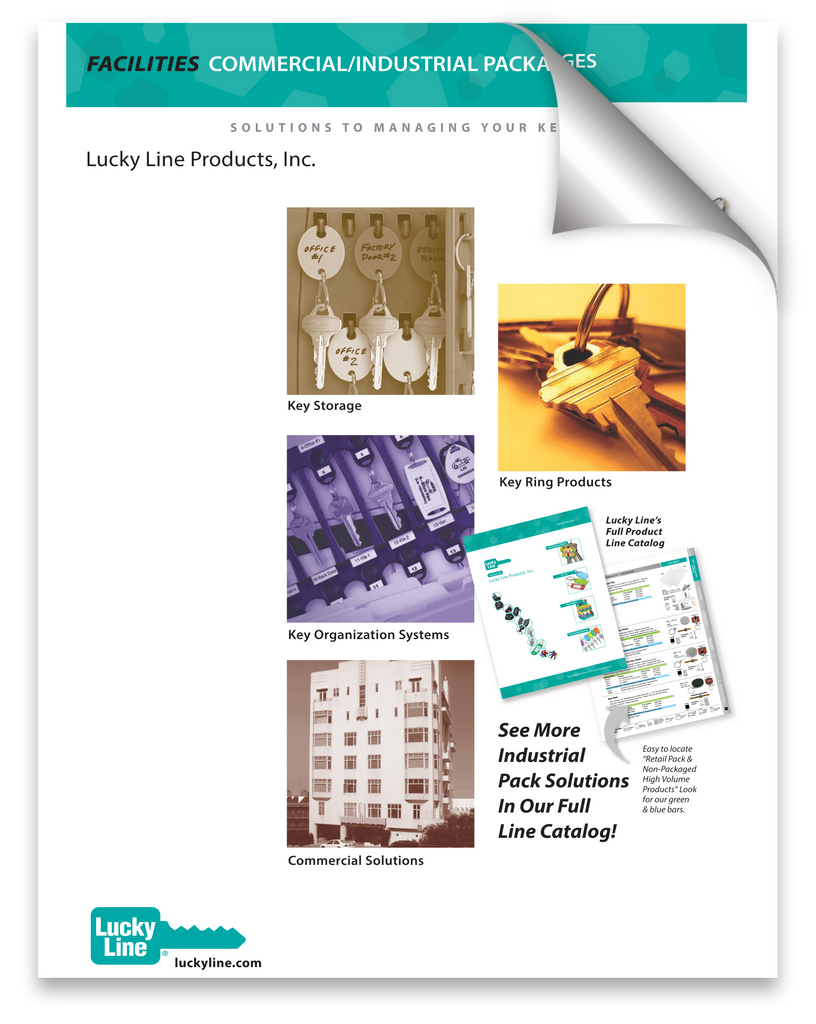 Facilities Brochure
Facilities Brochure includes commercial and industrial packages for all of your key organizing needs."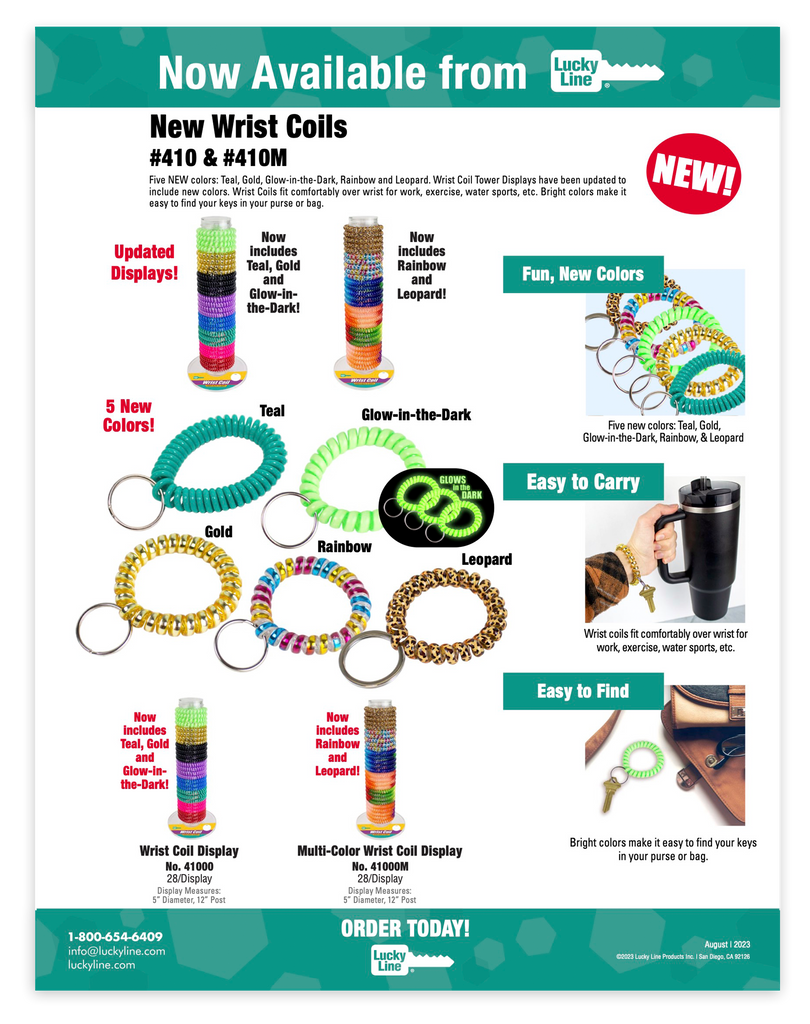 New Wrist Coils Flyer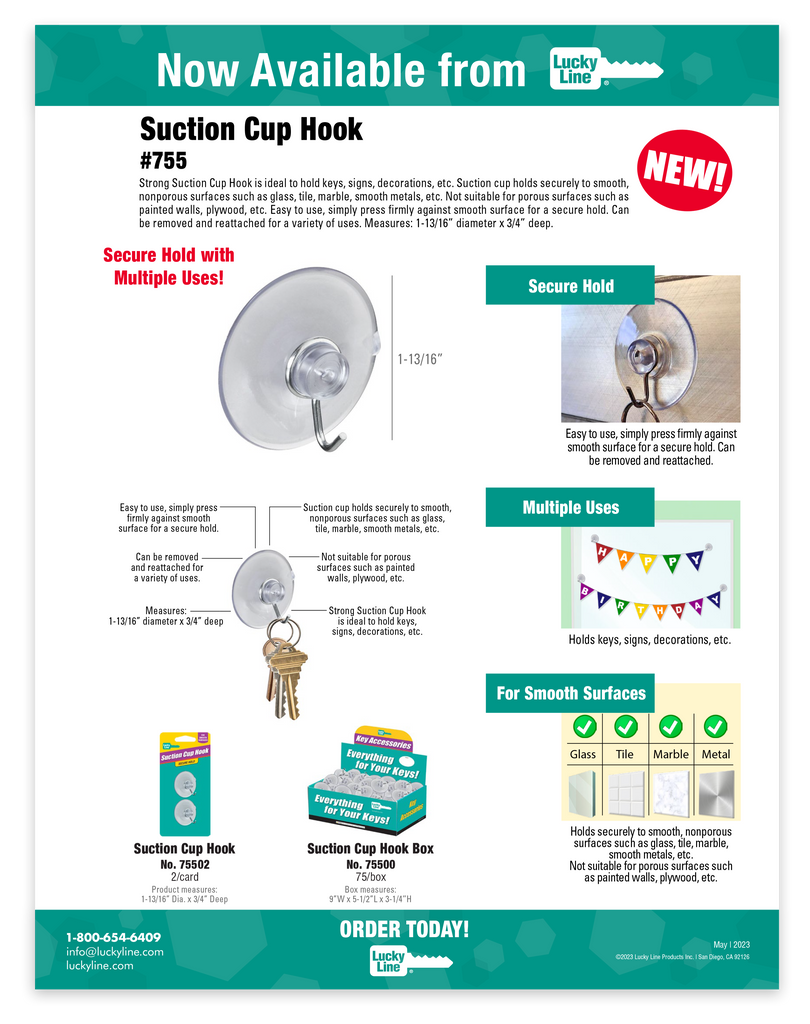 Suction Cup Hook
Jumbo PLUS Key Hider Flyer
Locking Metal Key Cabinets Flyer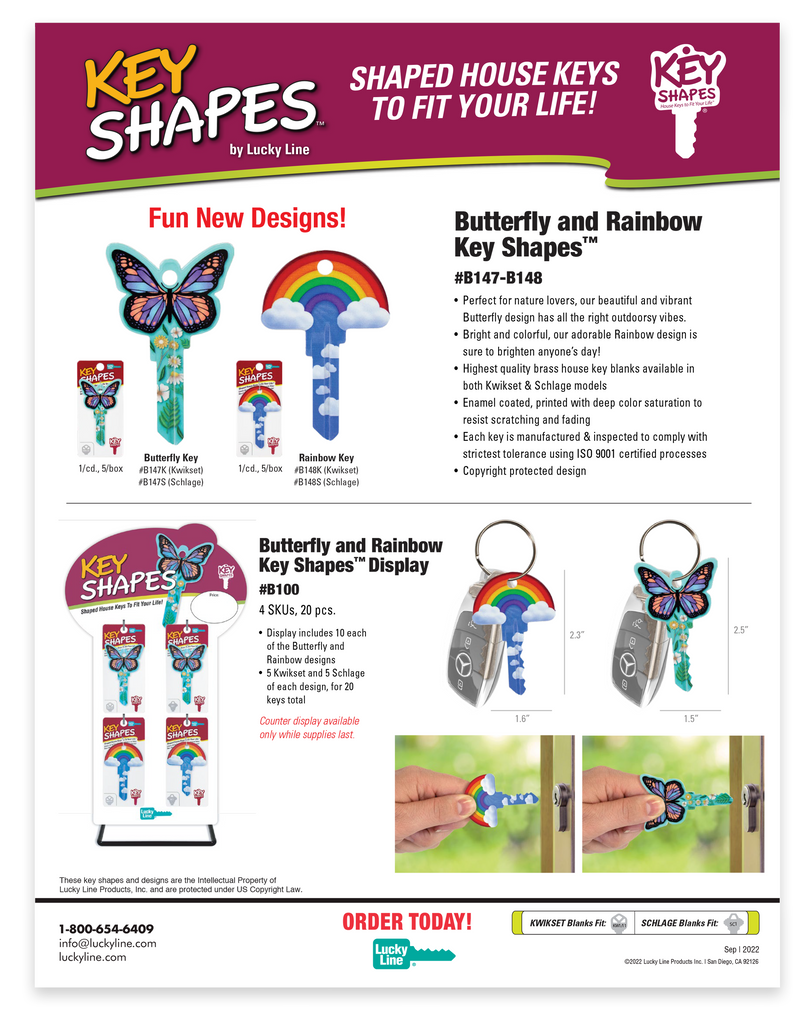 Butterfly & Rainbow Key Shapes Flyer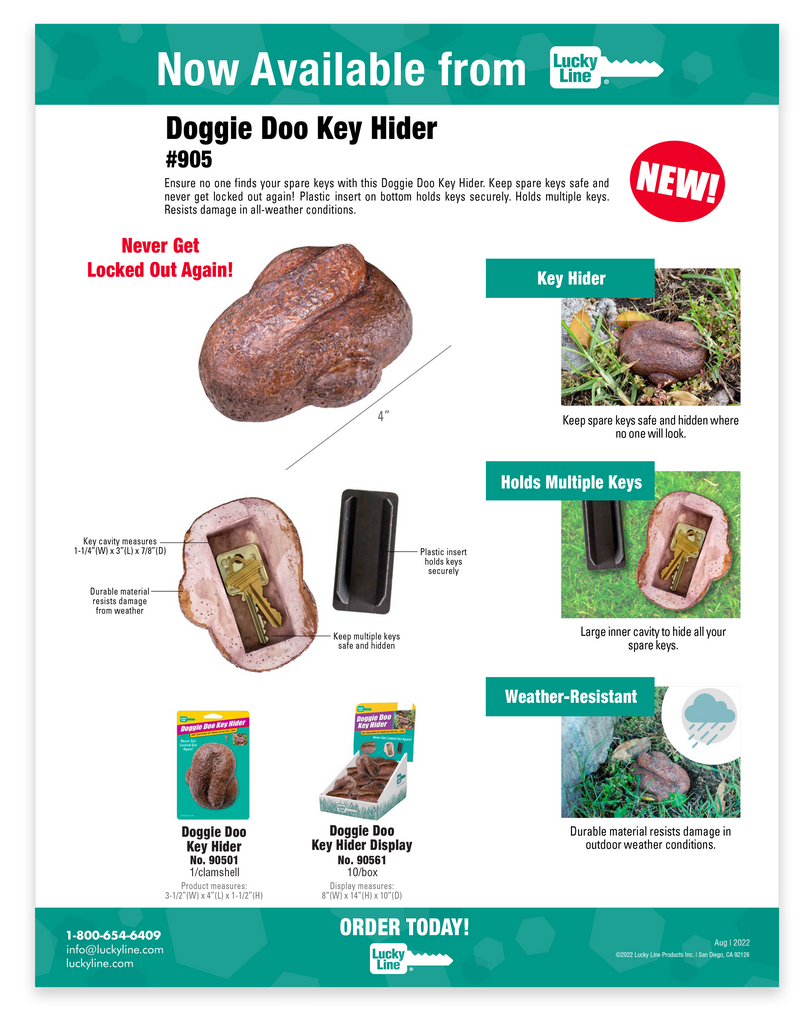 Doggie Doo Key Hider Flyer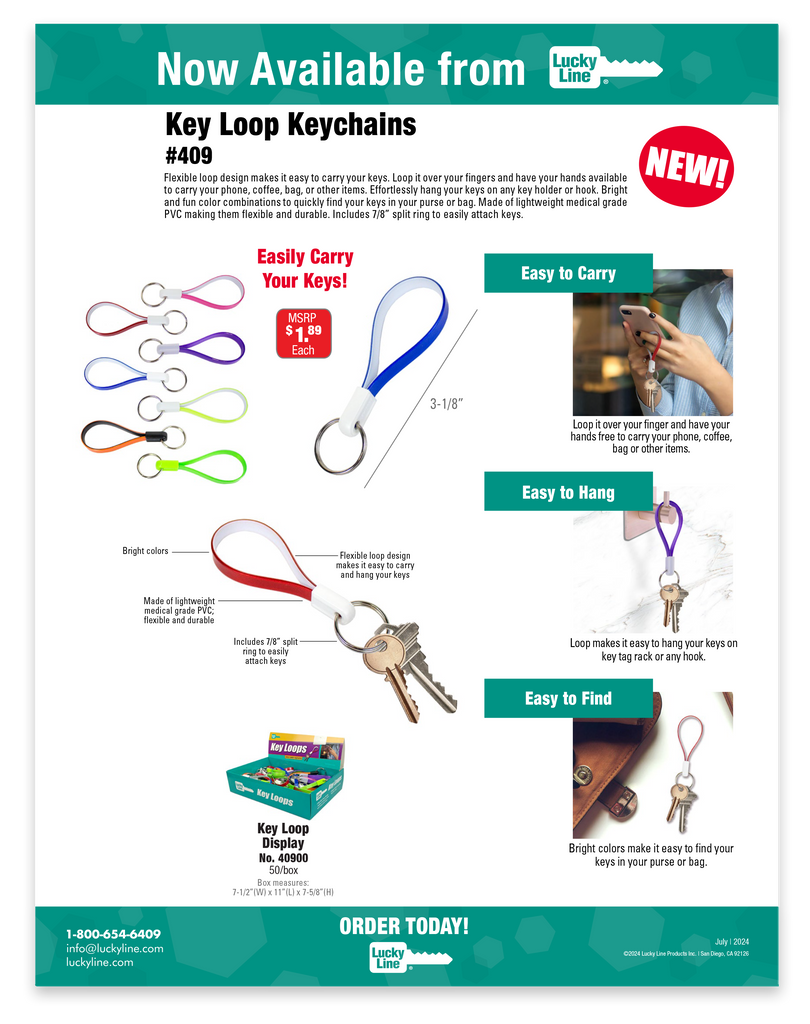 Key Loops Flyer
Restroom Tags Flyer
Bottle Opener Flyer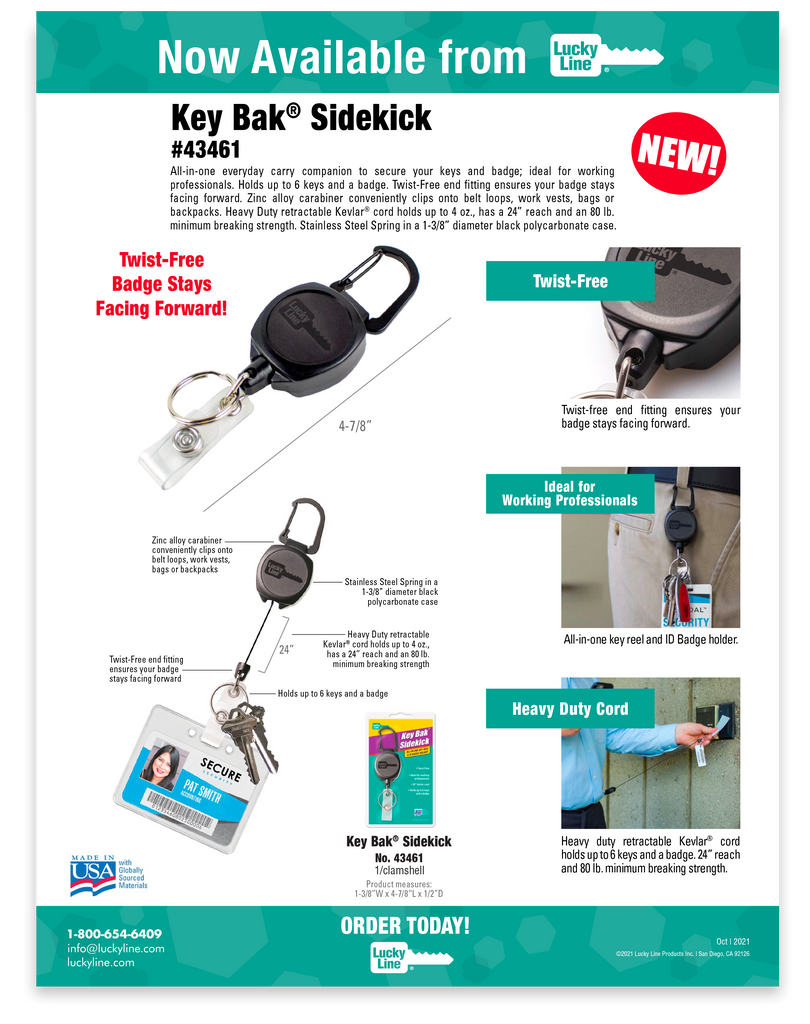 Key Bak Sidekick Flyer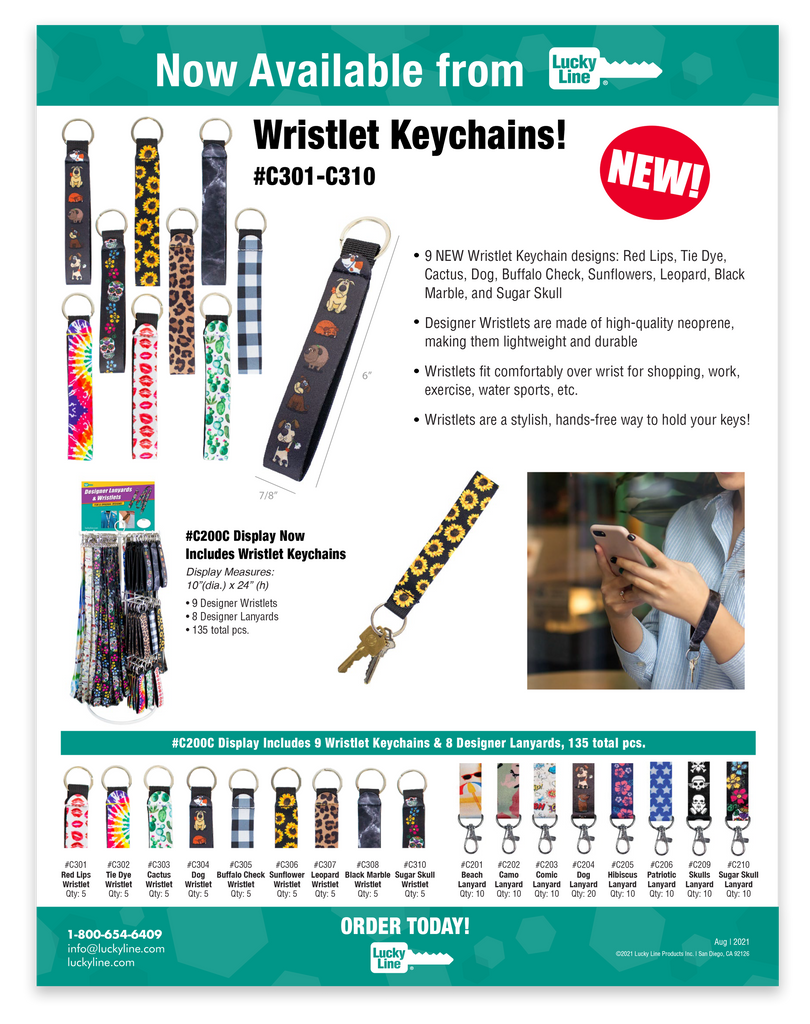 Wristlet Keychains Flyer
Purse Charm Keychain Flyer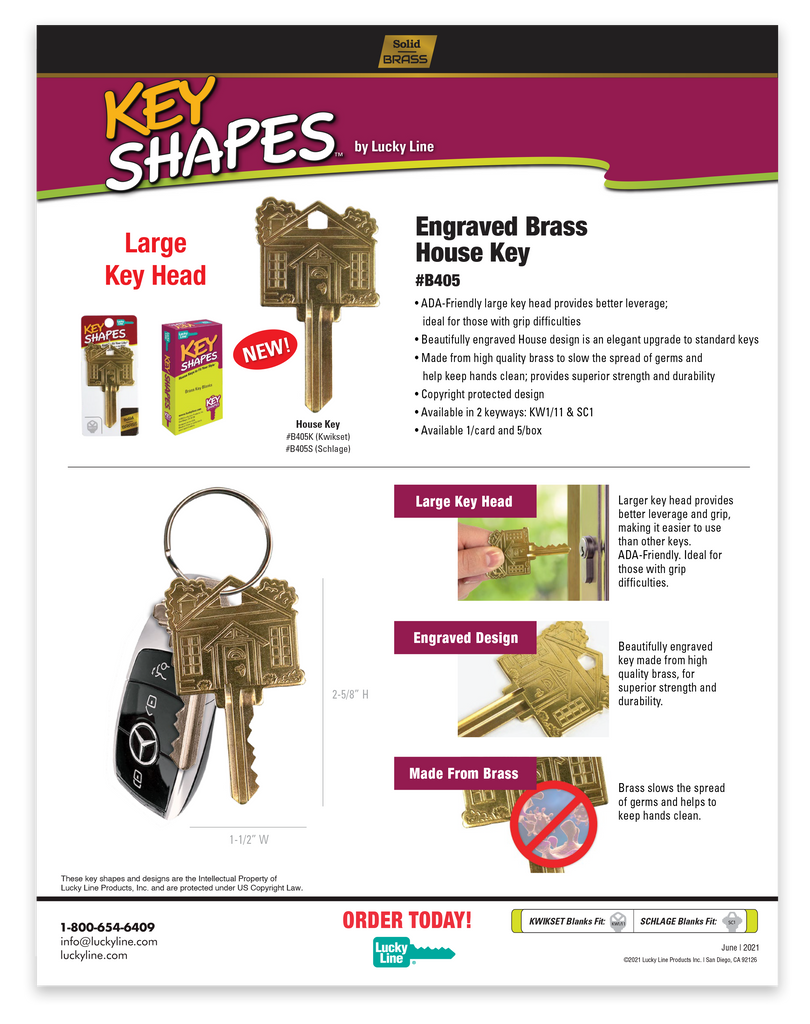 Brass House Key Flyer
Key Bands Flyer
Brass Quick Release Flyer
Signal Blocking Key Hider Flyer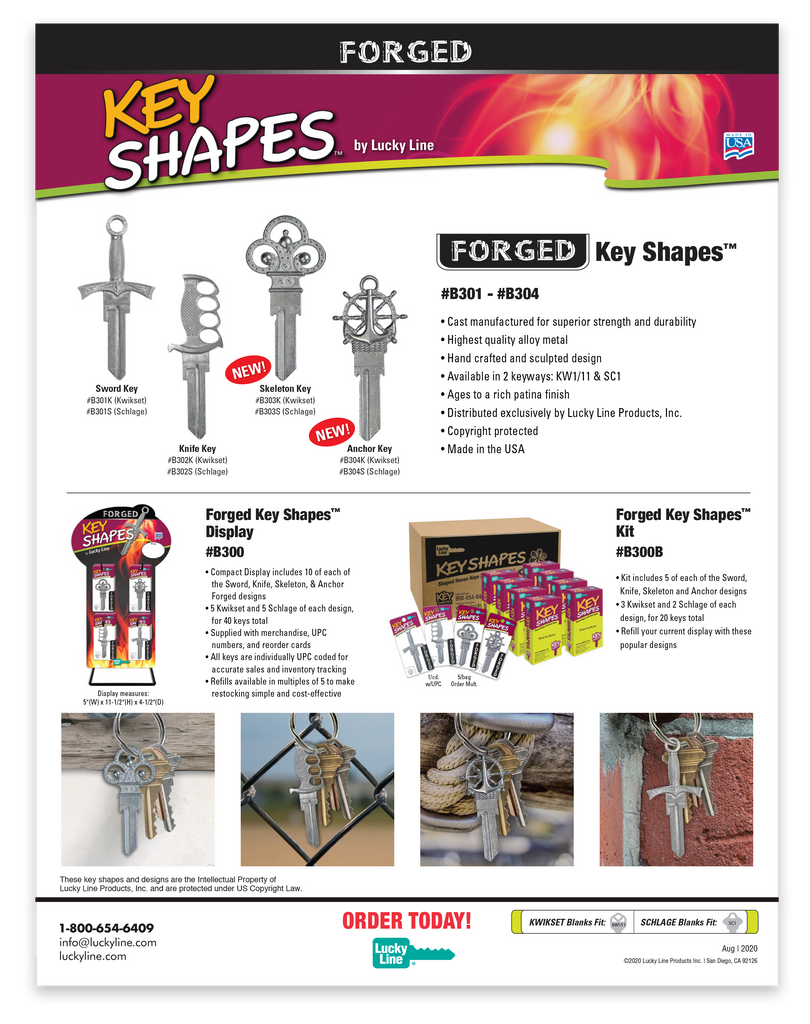 Forged Keys Flyer
Carabiner Display Flyer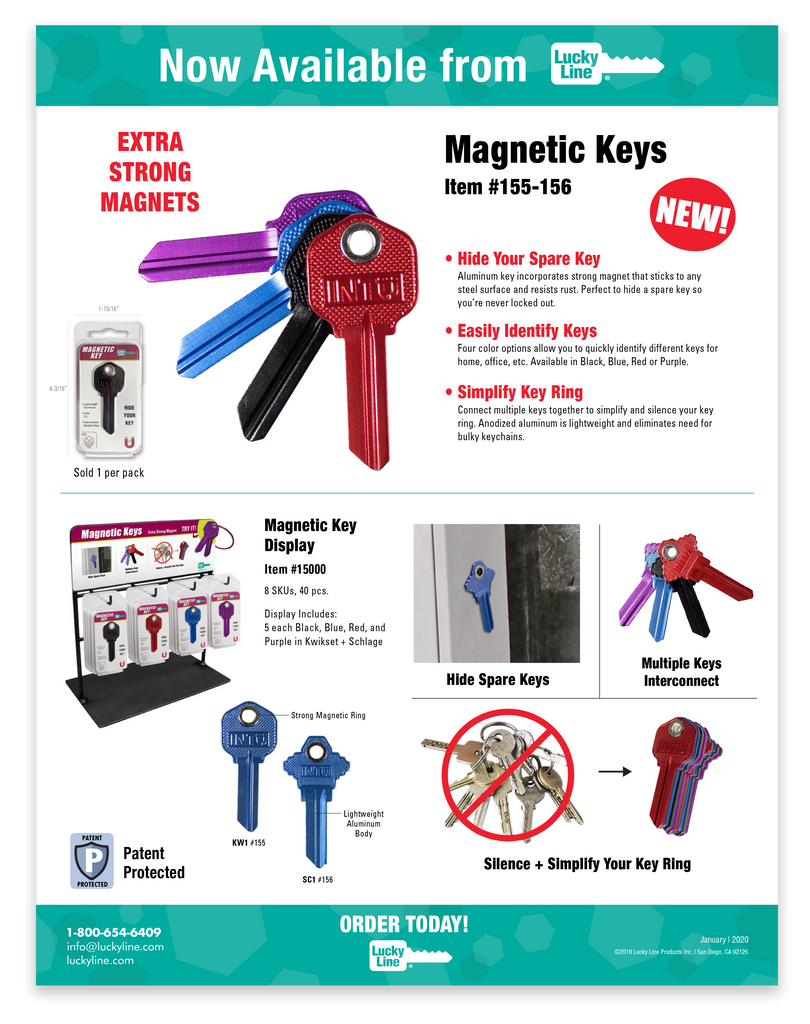 Magnetic Keys Flyer
Super 48 Flyer
Mini I.D. Clips Flyer
Houdini Flyer
UtiliCarry Flyer
Lanyards Flyer
Please fill out the form below to receive a catalog, price list order form specific to your industry.